Sportfishing Vacation Packages
Book at least 2 days of sport fishing and have your accommodations included for FREE a few blocks off Duval Street.
Easy walking distance to shops, restaurants, bars, beaches and all Key West nightlife!
Key West Sportfishing Vacation Packages
3 Night Special
Book 1 Full Day & 1 Half Day fishing trip OR Two 3/4 Day Fishing Trips
Get 3 Nights Accommodations FREE!
4 NIGHT SPECIAL
Book 2 Full Day Fishing Trips

Get 4 Nights Accommodations FREE!
6 NIGHT SPECIAL
Book 3 Full Day Fishing Trips

Get 6 Nights Accommodations FREE!
Maximum 4 persons. Price is NOT per person, it is per group. Maximum 4 persons per group. Terms & Conditions.
The Cottage is located in Old Town Key West, just a few blocks off Duval Street
Enjoy your free stay in our one bedroom, one bathroom Key West Cottage with fenced yard, private entrance, and great location for enjoying downtown Key West. You are within 10 minutes easy walking distance to South Beach, local banks, pharmacies, liquor stores, and all the downtown shops, bars, and restaurants.
It accommodates up to 4 people.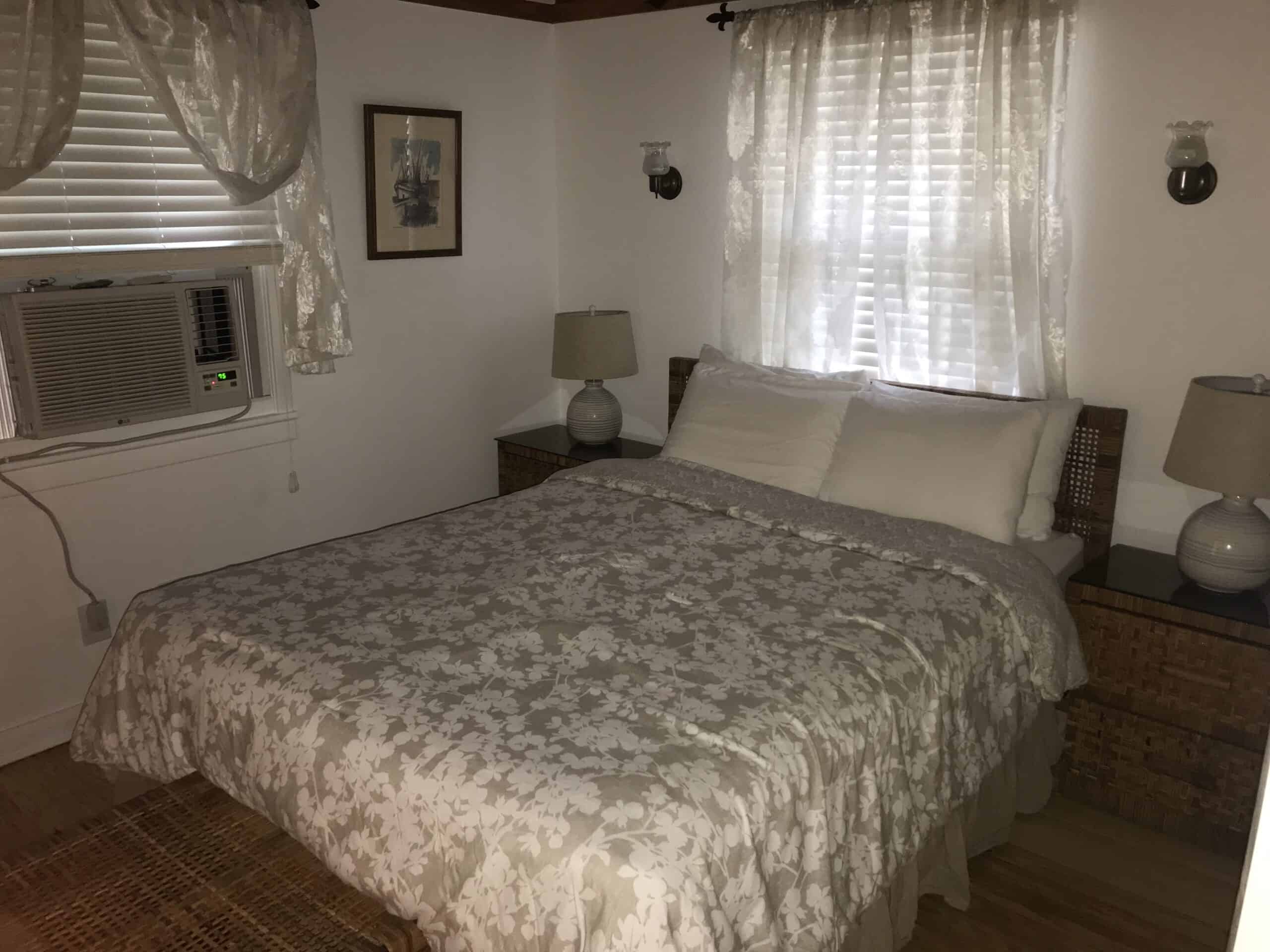 Bedroom
The bedroom has a queen-sized bed, with air conditioning and ceiling fans.
Full Kitchen
The kitchen includes a stove, refrigerator, microwave, toaster, blender, and services for 4.
Living Room
The living room includes cable TV, AC, ceiling fans, cathedral ceilings, and hardwood floors. The Couch is a full sized fold out bed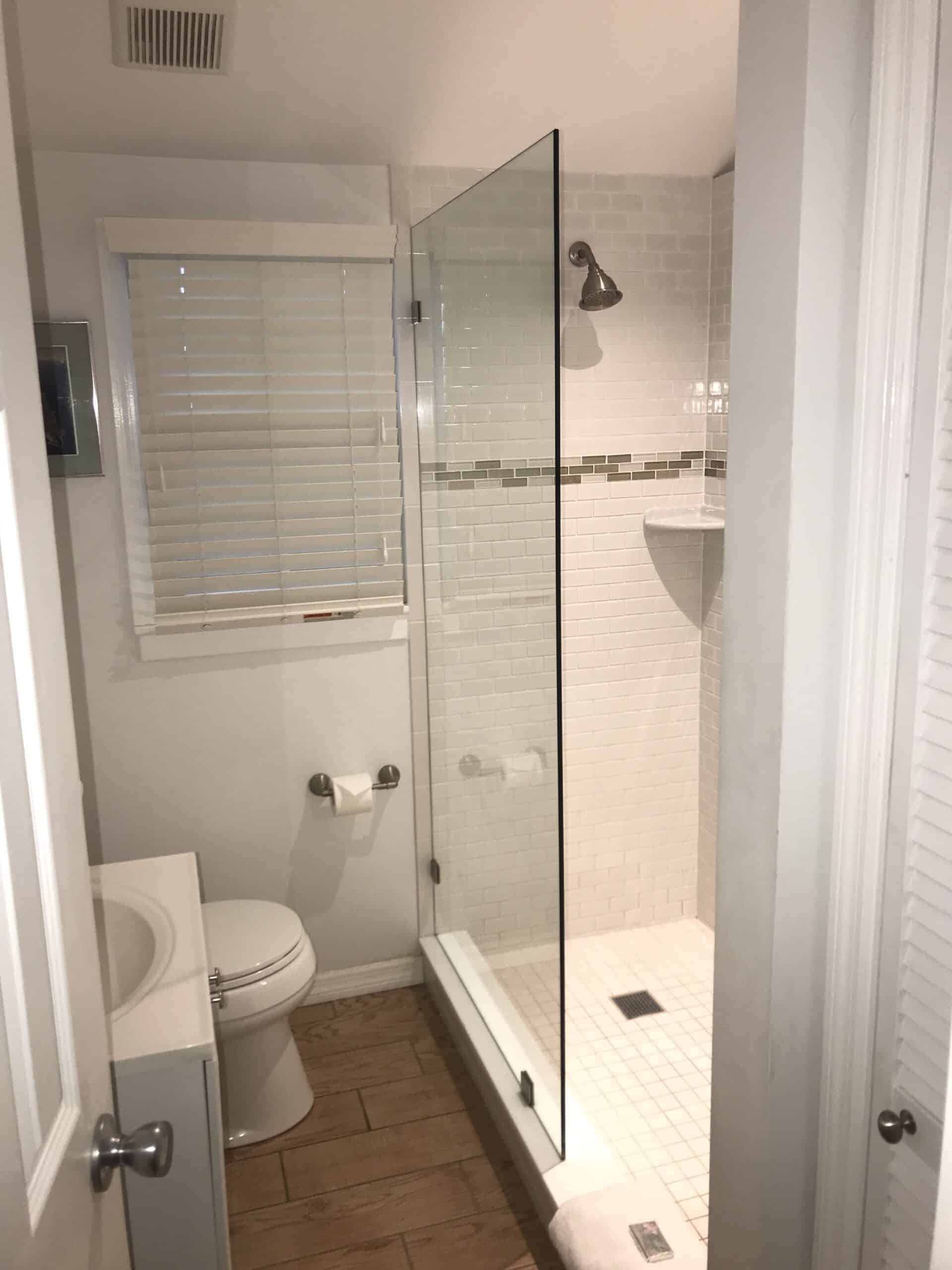 Fishing
The charter boat SOUTHBOUND is a locally built 40 ft. fiberglass sportfisherman. On all fishing trips, tackle and bait are provided. Anglers need only bring sunscreen, perhaps a camera and whatever you wish to eat or drink. Cooler space and ice are provided.
Your three days of fishing can be any three days of your stay provided I have no prior reservations on that date. You may pick your days when making your reservations.
Generally, I suggest an alternate day schedule, (Mon, Wed, Fri). This allows for a rest day between fishing trips and decreases the chances of consecutive foul weather days.
In case of un-fishable weather a trip is automatically re-booked to the next open day. If there are no open days (due to other bookings) a $350.00 refund will be issued for each trip missed. Un-fishable weather is determined by myself as Captain.
Remember, we are fortunate because we can fish the Atlantic or the Gulf of Mexico. Poor conditions in one usually means protected waters in the other and both provide the opportunity for some quality trophy fishing.
Your Catch
After a day of fishing, the mate will gladly fillet some of the catch for you. Customers are encouraged to enjoy their catch while they are in Key West and are welcome to bring the rest home with them.
Reservations
Reservations may be secured with a credit card or a 50% cash deposit. Cashiers Checks, Money Orders & Travelers' checks = Cash, however any form of payment that that must be processed by my financial institution must be received no less than 2 weeks prior to arrival.
If a credit card is used, customers must fill out and return the Southbound Reservation form to hold the reservation. The form will be emailed, faxed or mailed upon request.
No personal checks accepted unless received at least 14 days prior to arrival date. In the case of a cancellation, the deposit is refundable with a minimum of 30 days notice.
Accommodations occupancy is for up to 4 people maximum. Check-in is 2 P.M. and check-out is 10 A.M. However, arrival and departure times may be flexible depending upon other bookings. Please call before making your airline reservations. No pets allowed.
Additional days of accommodations or fishing are available barring a conflict with other reservations.
Cash discounts do not apply to Vacation Specials. If a credit card is used as payment, please add 5% service fee.
When Sport Fishing it is customary to tip the mate approximately 15-20% of the charter price. This is not included in the package price.